The HHSP objectives strive to create sustainable change that will transform our communities, schools, health care, and worksites to support the health of the people of Hawaiʻi. Stakeholders developed the HHSP objectives to shape policy, systems and environmental change in the four sector areas: Community Design and Access; Education; Health Care; and Worksite. The objectives are showcased by sector area and include key strategies, baseline, and target measures. The HHSP is meant to be a living document that is reviewed and updated throughout the plan's timeframe. Implementation of the plan will be a collective effort by individuals and organizations across the state.
Sector Area Description: The Education Sector includes places such as public and private childcare and aftercare facilities, pre-kindergarten through 12th grade schools, and higher education.
Sector Area Goal: All of Hawaiʻi's educational settings will promote tobacco- and nicotine-free lifestyles, healthy eating, daily physical activity, and health management through programs, policies, environmental supports, and professional development opportunities.
Education Sector Objectives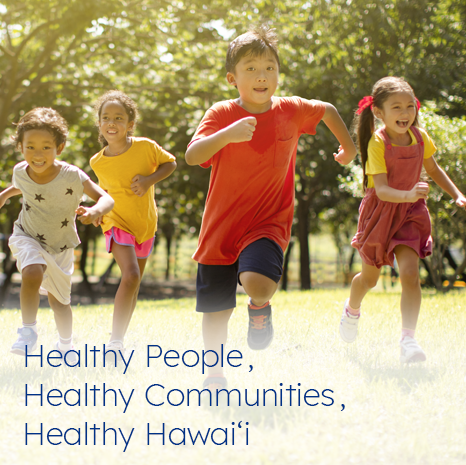 Long-Term Measures & Trackers
The long-term measures are broad measures that help assess progress toward achieving the Healthy Hawaiʻi Vision 2030.