The Healthy Hawaiʻi Strategic Plan 2030 (HHSP) is a roadmap for preventing and reducing the burden of chronic disease in our state. The HHSP provides a comprehensive pathway forward to ensure that all residents of Hawaiʻi can live healthier lives without complications from chronic disease.
Vision, Mission, and Goals
Vision
Healthy People, Healthy Communities, Healthy Hawaiʻi
Mission
Shape environments, policies, and systems to support wellness and improve the quality and years of life for Hawaiʻi's people
Goals
Improve health and wellness.
Decrease premature death and disability from chronic disease.
Increase quality of life years among Hawaiʻi residents.
Reduce health disparities.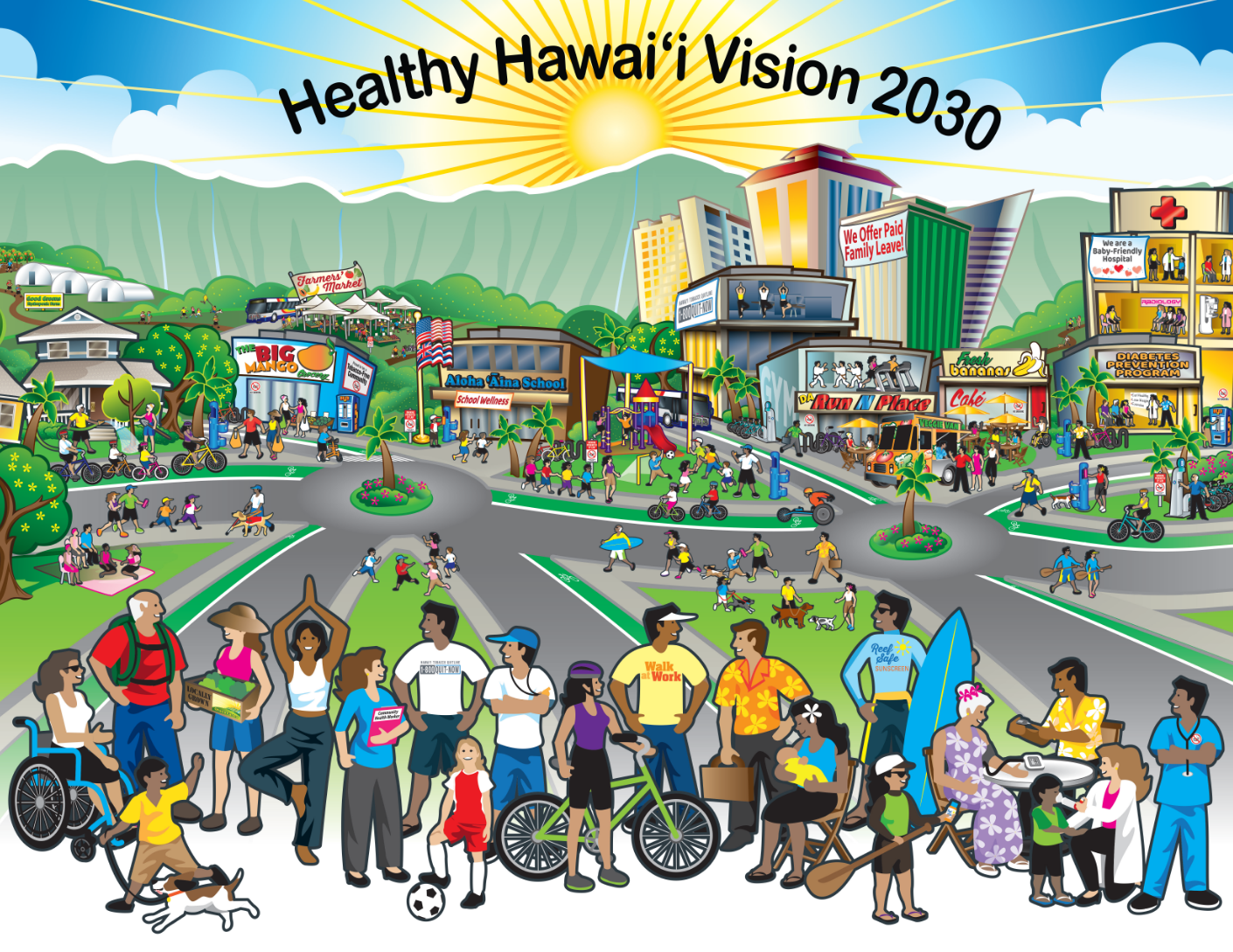 The Healthy Hawaiʻi Vision 2030 represents a future where every person in Hawaiʻi has the opportunity to attain their full health potential. The framework of the HHSP recognizes that conditions in the places where people live, learn, work, and play are major contributing factors for health risks and outcomes. These conditions are known as social determinants of health.
The HHSP addresses the social determinants of health and achieving health equity through its focus on policy, systems, and environmental change in the four sector areas (Community Design and Access, Education, Health Care, and Worksite). The objectives assume there will be collective effort by partners to change policies, build health sustaining environments, and create meaningful connectedness across systems.